How many labels does it take to cover a football pitch ?
Tuesday, 10 June 2014 | Mike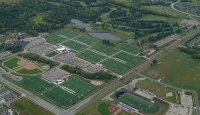 We don't know the answer to that question - however, we can report that demand for self-adhesive labels is growing - at least that's we read.
A report states that demand for self-adhesive label material in Europe has grown to an incredible 5.78 billion square metres (5,780,000,000 square metres).
In order to get your head around that, we calculate that this is the equivalent to an area the size of Lincolnshire (or 809523 football pitches).
If you're interested (and I suspect you're not), you can read the report here.